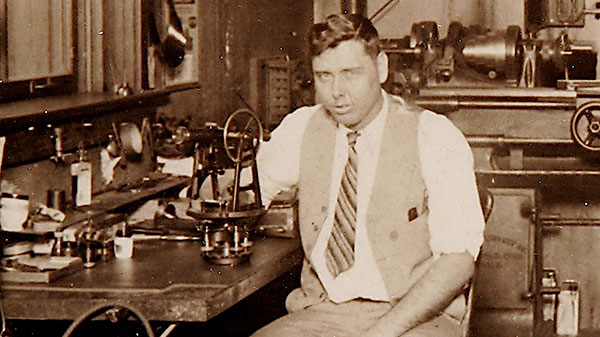 By David Buck
The Great Depression may have been the best thing that ever happened to Brunson Instrument Company.

Amber Nelson Brunson repairing precision surveying equipment in his shop, 1929.
The founder's story is like many of the early 1900s: an ambitious, gifted and intelligent young man moves from a hardscrabble farm (and a log cabin!) to the big city to look for work.
Amber Nelson Brunson was forced to leave school after the 3rd grade to help his family make ends meet, but what he lacks in formal education he makes up for in mechanical aptitude, design skills and determination.