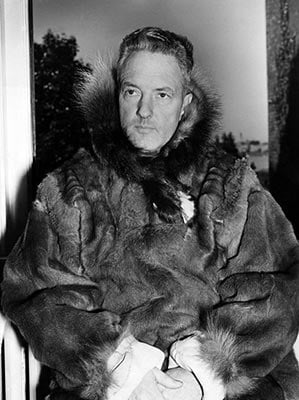 And the Brunson gear was 'the only one that worked'
Rear Adm. Richard Byrd knew how to survive in extreme cold. In 1939, the explorer would set out for his third expedition to the Antarctic. It was his first with U.S. government sponsorship.
The 150 servicemen under his command would load four small aircraft, a massive, 33-ton vehicle called the 'Snow Cruiser,' along with dog teams, provisions, tents and cold weather gear aboard two vessels, the USS Bear and North Star. The ships steamed southward out of Boston toward the icy continent 80 years ago today: November 15, 1939.